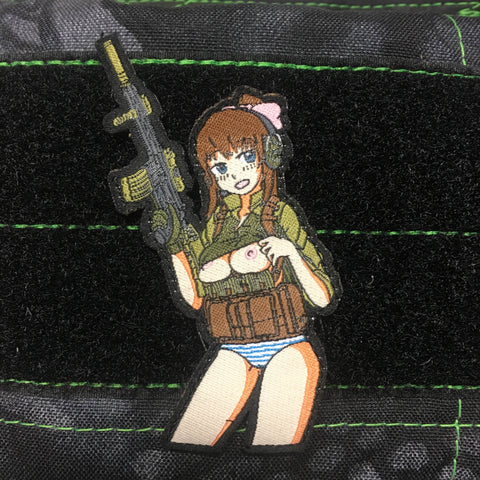 WEAPONS FREE DIE CUT MORALE PATCH
416s, chest rigs and tiddies - what's not to love?
Sayori knows what's up, and she's clearing herself hot to bring her assets to bear. Don't miss out on our latest lewd patch!
Check out our artist for this piece, http://www.pixiv.net/member.php?id=9729081
Format: Woven, Velco-backed
By adding this item to your cart, you are certifying that you are at least 18 years of age.
Loved it but it was missing one thing
Stickers :) lol everybody loves stickers with their purchases haha not a complaint, just a recommendation.
---
We Also Recommend