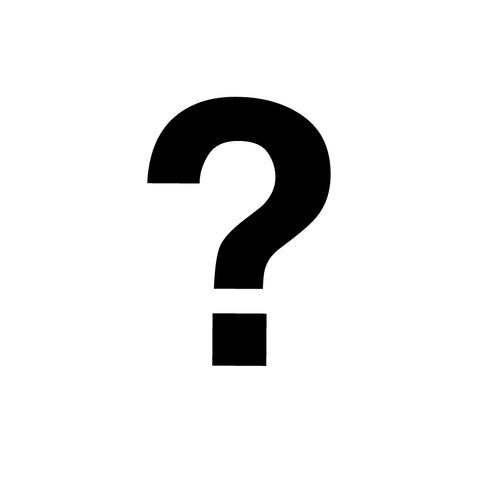 Mystery Sticker
Care to take a trip into the land of mystery and intrigue?
Throw fitty cent at the mystery sticker and see what you get...
Might be a rare limited edition we have extra of, might be something we never released to the public, might be a piece of shit sticker we can't rid of... either way it's only fifty cents. Try your luck.
If you order multiple of these there is no guarantee that you won't get duplicates.
No refunds or exchanges on mystery items.
Why not?
Go for it! The mystery sticker is a buck. You might get something cool. You might get something cringy that you'll end up sticking on your best friend's car. Either way, you get to have some fun.
Roll The Dice!
Every time I order from Tactical Outfitters, I make sure to throw one of these mystery slaps in my cart. Thanks to them, I discovered awesome companies like UNKNWN8 and Rolling Death Maui, that I wouldn't have known about otherwise. It's always a fun surprise with my order to find out what mystery stickers I got. 100/10 will roll dice again!
Pretty cool
Had some spare change so I said why not. Was not disappointed.
---
We Also Recommend