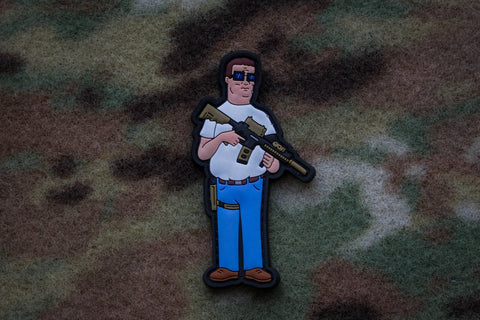 KING OF THE KILL HANK MORALE PATCH
Hook Backed PVC
2"x3.5"
GOD DANGIT BOBBY!
The Original King of The Kill
Now in tacticool khaki pants and grey polo. Like a true operator.
Top quality, I tell ya whut.
Great KotH morale patch! Thick PVC, clean edges and sharp colors. I plan to get the rest of the cast as well! 5 stars.
Love these
Awesome quality. Awesome price. Fast shipping. Need I say more?
Does it look like I know what a jpeg is ...
---
We Also Recommend