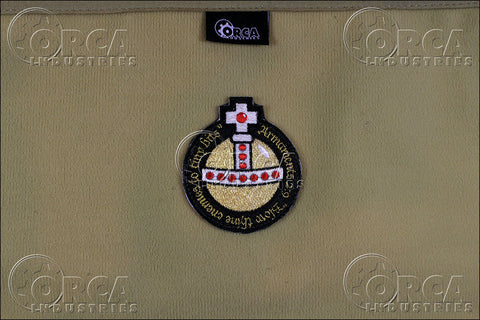 HOLY HAND GRENADE MORALE PATCH
Fully embroidered, hook backed morale patch. Produced using Metallic Gold and Silver thread. Measures approx: 2.65" Wide x 3" Tall.
"Armaments, chapter two, verses nine through twenty-one.
And Saint Attila raised the hand grenade up on high, saying, "O Lord, bless this thy hand grenade, that with it thou mayst blow thine enemies to tiny bits, in thy mercy." And the Lord did grin. And the people did feast upon the lambs, and sloths, and carp, and anchovies, and orangutans, and breakfast cereals, and fruit bats, and large chu..." ~ Monty Python and the Holy Grail
Items are located and ship from the USA.
Good Stuff.
I had been looking for a few patches and Tactical Outfitters was on of the only places I could find them in stock. Quick service, good communication.
---
We Also Recommend