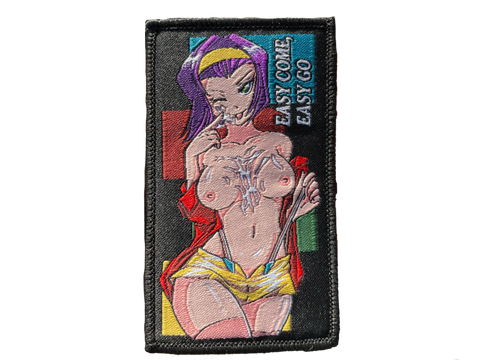 EASY COME, EASY GO (LEWD) MORALE PATCH
"You know what they say, cowboy..."
A fresh take on a classic character with a little Weapons Grade innuendo thrown in.
For anyone showing up from MPBM, she sneezed.
artist: WanpiArt
size: 2x3
Simply Awesome
Def one of my favorite patches. Keep it up!
Love it!
CB fans will love it. Looks great!
Hentia till I die
This patch is great, the design is perfect.
---
We Also Recommend