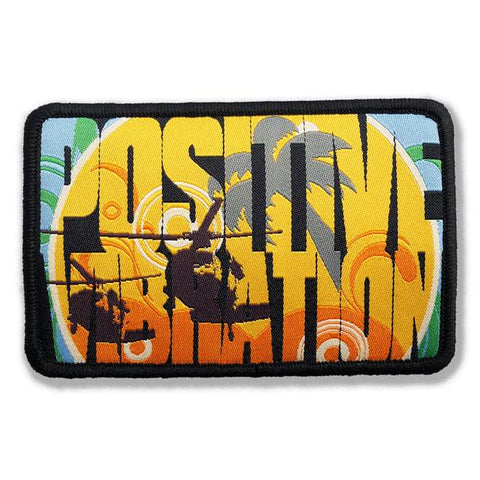 BLACKHAWK POSITIVE VIBRATION MORALE PATCH
So, guys, depending on your experience this is what we mean by positive vibration. When riding in a Blackhawk the vibration of the rotors is reverberating through your body and you get all relaxed, especially if you're jamming tunes through your headset? That's a positive in my book because you're either en route to or returning from a mission. It might be rescuing people off the coast after a major storm, bringing terrorists back from a target or conducting training for what may come. The missions are sometimes brutal, we've been there and can speak from extensive experience, but sometimes things couldn't be better and you wonder if you may have just had the best day of your life! Either way, we want you to focus on the positive, thankful you are alive! Thankful you've just helped save a few folks and you get to live to do it again another day! Grab this patch, wear it and keep that PMA (Positive Mental Attitude)!
4" Wide x 3.5" High
Woven
hook Backed
110% Positive Vibes Guaranteed!
Posi Vibes Bruh
This patch def gives off the posi vibes of bein a heli pilot, bruh. Now the rest of my crew can enhance the serene essence of the Blackhawk and meditate along with the pulsating shutter of the blades. We will be able to become one with the craft as we soar high above the Milky Way to a place that's full of peace, love, and understanding. No negativity here, man.
Just beautiful
Patch of all patches, this kind of quality had to be hand stitched by a virgin sitting on the edge of a volcano just before she sacrificed herself to save her island
---
We Also Recommend