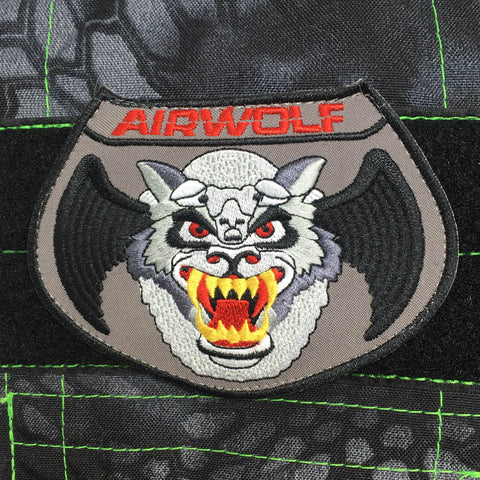 AIRWOLF MORALE PATCH
This was my favorite show as a kid! I've literally been humming the theme song for like 30 years! It's too bad Jan Michael Vincent became a raging crack head because that dude was the man! Don't be like Jan Michael Vincent kids. We actually matched these up to the screen used patches on the actors uniform to make an exact replica, from the size to even the stitch patterns.
"Dominic give me turbos."
4.6"x3.5"
hook and loop backed
Top Notch
This Patch is so amazing, I love the quality of the Material. It bring back memories of me watching the show as a kid. Thank you so much!
---
We Also Recommend