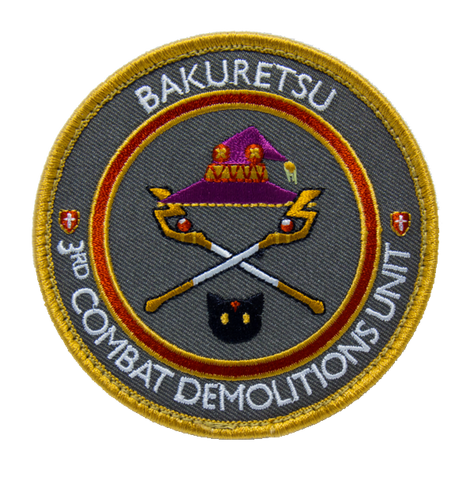 3RD COMBAT DEMOLITIONS UNIT MORALE PATCH
EXPLOOOOOOOOSION
Embroidered. 3.5in diameter
3RD COMBAT DEMOLITIONS UNIT MORALE PATCH
Explosion!
Darkness blacker than black and darker than dark.
I beseech thee, combine with my deep crimson.
The time of awakening cometh.
Justice, fallen upon the infallible boundary, appear now as an intangible distortions!
Dance, dance, dance!
I desire for my torrent of power a destruction force: a destructive force without equal!
Return all creation to cinders, and come from the abyss!
This is the mightiest means of attack known to man, the ultimate attack magic!
Explosion!
---
We Also Recommend