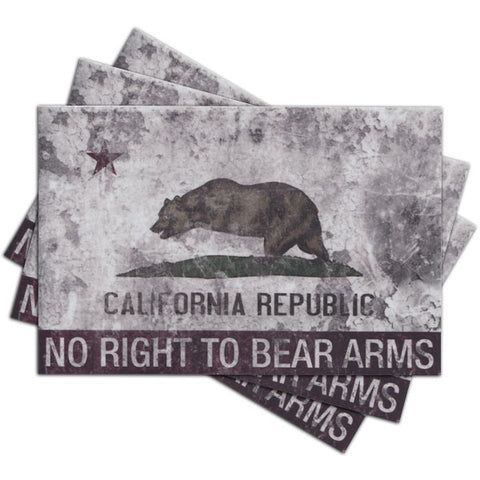 NO RIGHT TO BEAR ARMS STICKER
Description:
Show your distaste for oppressive California gun laws and your love for the 2nd Amendment.

Details:
Size: 5x3" - Quarter coin in picture for scale
Weatherproof vinyl with thick 100% UV protective matte finish. Perfect for outdoor or indoor use.
Great for windows, gun cases, cars, laptops, travel trailers, boats, motor homes, trucks, motorcycles etc...
---
We Also Recommend