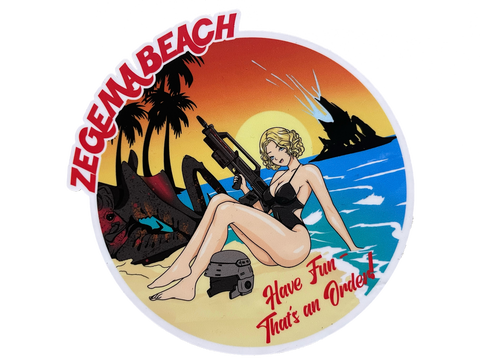 ZEGEMA BEACH STICKER
Enjoy your summer. That's what Lt. Rasczak would have wanted!
Featuring anime Diz at the system-famous Zegema Beach, and done up with the vibes of cheap-ass beachside souvenir shop stickers, the WGW Zegema Beach sticker goes perfectly on your overpriced cooler or on the back of your beat-up beach bum pickup truck.
Artist: Lucidity
Size: 4in. diameter
---
We Also Recommend