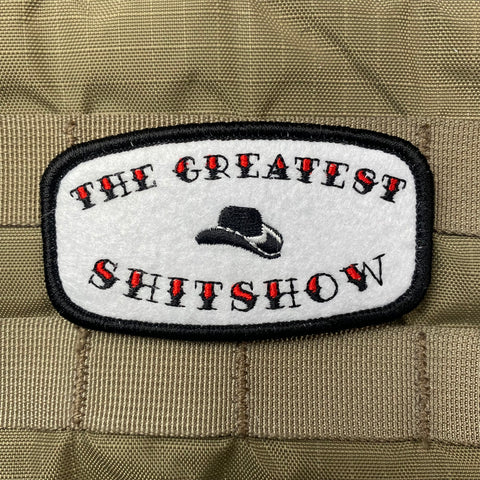 THE GREATEST SHITSHOW MORALE PATCH
Band together a couple of "freaks" with open range and zero judgment and you get the best entertainment both East and West of the Mississippi. Violent Little really puts the "show" in shitshow. From our friends over at Big D Speedshop!
3 1/4" x 1 7/8" Embroidered Patch, Felt Background
Hook  Backed
Tickets available at the door...nickel gets you nuts.
---
We Also Recommend