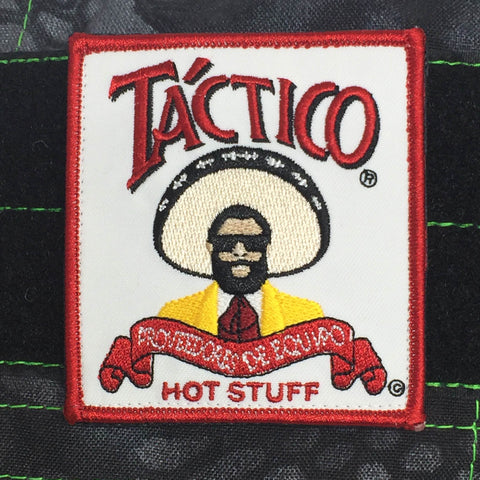 Tactico Morale Patch
Everyone is all like Team Sriracha and we're over here like Team Tapatio! Unless it's sushi, sushi gets the sriracha treatment. Anyways what does this have to do with patches?! Not a damn thing! I just wanted to put my face and business name on a Tapatio looking label. So rep your favorite morale patch maker and sodium overloaded hot sauce today with this patch!
3" x 3.25" hook and loop backed
Love the patches and great craftsmanship. And just the shear quickness I got them even when they were a back order, just excellent service all around.
Tactico
I love these patches. I ordered three of them for my buddies at work. Thank you very much.
---
We Also Recommend