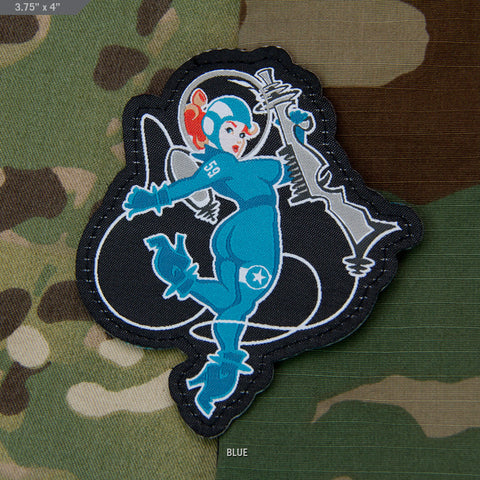 SPACE GIRL 1 MORALE PATCH
A retro pinup style just in time for space force fans. Done in woven style to capture as much detail as possible. Happy to collaborate with the great Bawidamann on this guest design. 
www.bawidamann.com
Hook fastener material sewn on the back, approx 3.75" x 4"
It's nice!
Cool patch. Nice coloring.
Nicely made
Sharp-looking patch. I added loop to my bag for it. BTW those Mystery selections are WORTH IT. Get 'em.
---
We Also Recommend