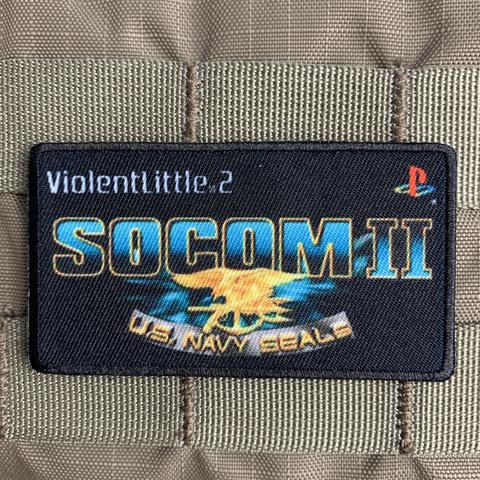 SOCOM II PLAYSTATION MORALE PATCH
So awhile ago we nostalgically posted about SOCOM II on Instagram... and you guys promptly lost your minds.  Crazy comments and shares - really brought back some good memories. This was the only game my Dad would actually sit down and play with me.
SOCOM 1-3 were all incredibly ahead of their time game, and this patch is a throwback to those late nights whacking tangoes with yer good ol' buddy Jester.  
*40 ft ethernet cable & barely functional headset not included*
3" x 1.6" inches

Hook backed, die sublimated 

"Where'd you learn to shoot? Sunday school?"
---
We Also Recommend