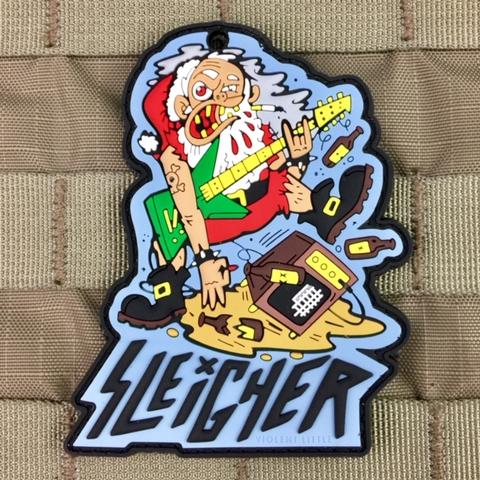 SLEIGHER CHRISTMAS MORALE PATCH
Don't mess with Heavy Metal Santa Claus. He knows who's been naughty or nice, and if you've been naughty, he is going to MELT YOUR FUCKING FACE OFF with some loud and offensive "tunes".
2.3" x 3.5", PVC
Hook Backed
Has a hole on top so you can use it as an ornament!
---
We Also Recommend