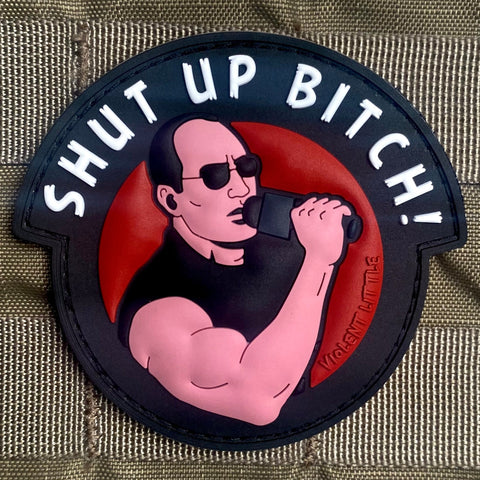 SHUT UP BITCH! PVC MORALE PATCH
The most electrifying man in sports and entertainment wants to tell you, "Shut up bitch!" 

*Raises eyebrow and stares intensely

The people's elbow, the people's champ, and now the people's patch! 

3" x 2.75" PVC Rubber Patch
Hook-Backed
Pairs great with a bologna sandwich.

t."
---
We Also Recommend