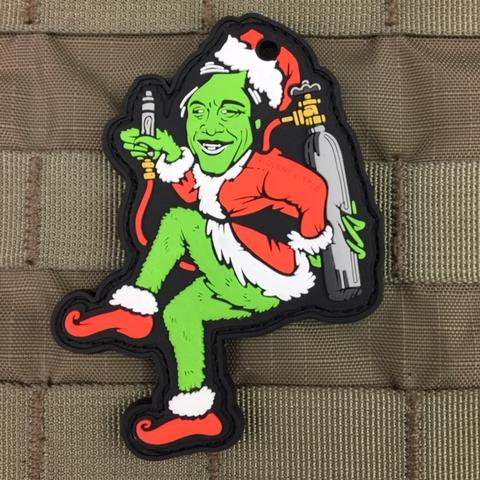 SANTON CHIGURH CHRISTMAS MORALE PATCH
We did it. We took one of the most stone-cold hitmen around and gave him a Christmas makeover. Introducing "Santon" Chigurh...Anton Chigurh from No Country For Old Men, but Santa version...get it? Ha. I love when someone flips a coin to decide whether or not I get to live. Especially when they're wearing a Santa hat.
2" x 3" Wide, PVC
Hook backing
Limited Edition of 300 (200ish for Christmas Bags, 100ish Sold as Loosies)
Has a hole on top so you can use it as an ornament!
---
We Also Recommend