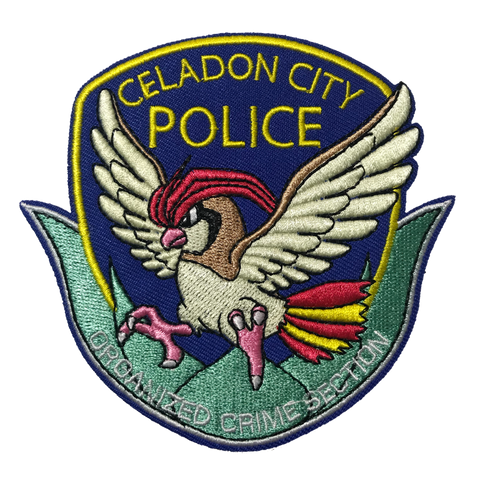 ORGANIZED CRIME SECTION MORALE PATCH
Fighting organized crime in Kanto's most beautiful city isn't a pretty job, but someone's gotta do the dirty work.
In a department rife with corruption, the Celadon PD Organized Crime Section is tasked with the identification, location and prosecution of Team Rocket cells in the city.
Comprised of an investigative team and a small tactical unit, the OCS has its work cut out for it.
Sizing: 3.5in
Amazing Police Support Patch
I don't know many people below my age of 50 that don't like Pokémon. My new Patch Support's our Men and Women in Blue while Not Offending some people who might not agree with a certain Station or Section of a Particular Police Force. Looking for the Kanto Fire Brigade now!!!!!
---
We Also Recommend