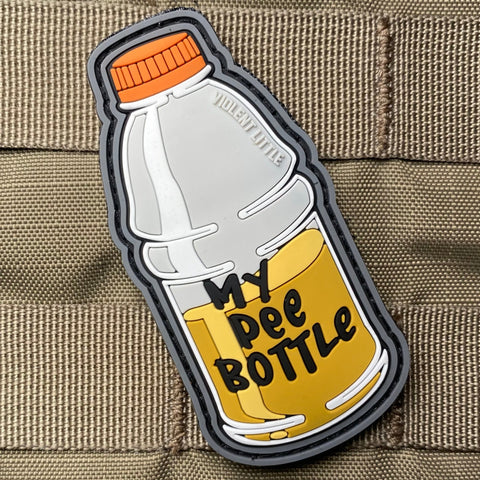 My Pee Bottle PVC Morale Patch
Whose got time to get up in the middle of the night to take a piss? Either hold it or grab a bottle. Be a man. Unless, you have some really serious shit to do, literally.
1.5"x 3" PVC Rubber
Hook Backed
That ain't warm Apple Juice, buddy.
---
We Also Recommend