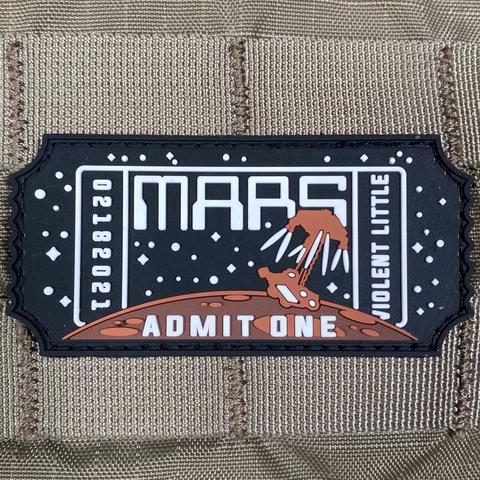 MARS: ADMIT ONE PVC MORALE PATCH
Modeled after our Valhalla patches, we present your one-way ticket to a new civilization! To commemorate Perseverance's landing on Mars on Feb 18th, 2021.
Now it's our turn to follow as humanity turns to shit. Who's with us? Violent Little for Mars President 2022!
3" x 1.4" 3D PVC
Hook Backed
Mars is the only known planet solely inhabited by robots...
---
We Also Recommend