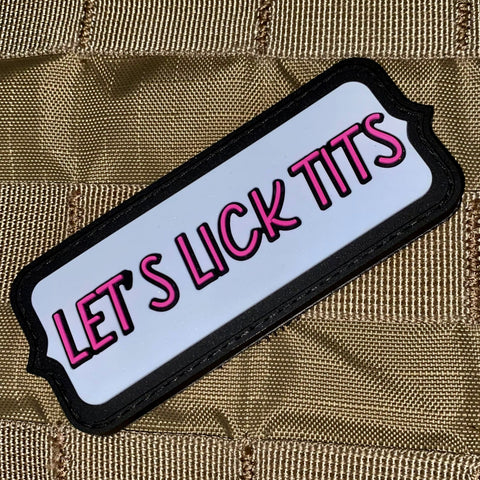 LET'S LICK TITS PVC MORALE PATCH
Everyone needs a badass one-liner when they're about to do something sick. Summer Smith went with "Let's lick tits" and we give it a solid 10/10. It's perfect because no matter if it's literal or figurative, whose not getting fired up over the thought of licking some tits?    
3.5" x 1.375" PVC Rubber Patch
Hook-Backed
If you don't love this patch it's because you're not getting any.
---
We Also Recommend