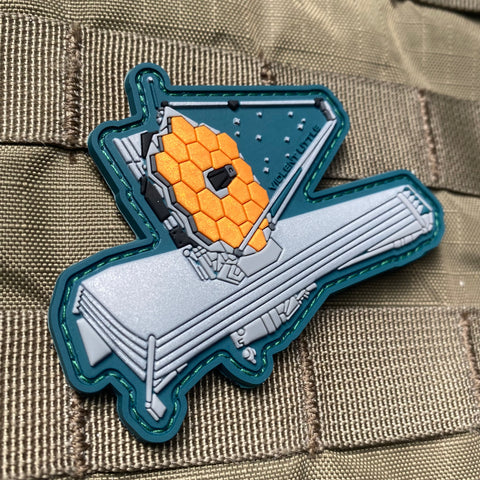 JAMES WEBB TELESCOPE PVC MORALE PATCH
We like space. We think space is cool. We think the James Webb Space Telescope is even cooler. 
Fun Fact: This telescope has the capacity to observe objects 13.6 billion light-years away. 
3" x 2.25" PVC Patch
Hook Backed
If it's out there, they'll find it."
---
We Also Recommend