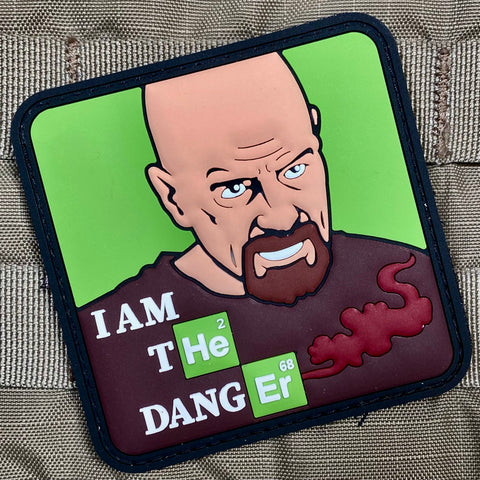 I AM THE DANGER PVC MORALE PATCH
You think Walter White is in over his head? Like he's in some sort of danger? Well let me just tell you one thing, you clearly don't know who you're talking about. He's not in danger, he is the danger.
3" Square PVC Patch
Hook-Backed
Whose doin' the knocking?
---
We Also Recommend