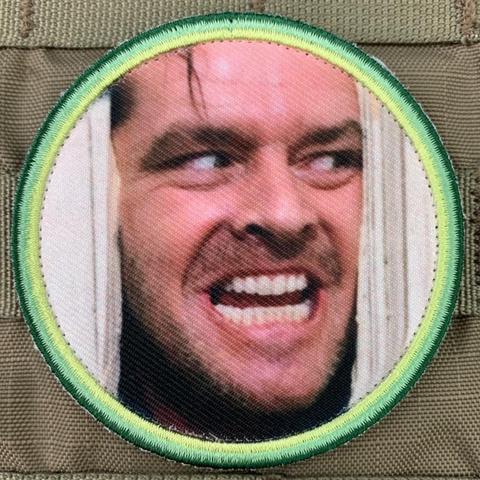 HERE'S JOHNNY! THE SHINING MORALE PATCH
Did you know Shelley Duvall lost her hair after the filming of The Shining? And that Danny Lloyd, at the young age of 6, quit acting after this film? No shit and not surprised. If you had to work with a crazy Jack Nicholson for 9 months, you'd probably have some weird crap happen to you too.
Buy this patch and reward yourself with a stiff drink and a cheese sandwich.

2.84" wide, embroidered border 

Hook Backed
Danny, I'm coming!
---
We Also Recommend