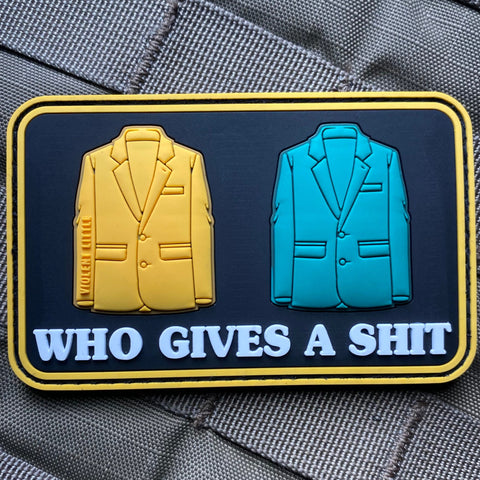 Gold Jacket Green Jacket PVC Morale Patch
Gold Jacket. Green Jacket. Happy Gilmore doesn't give a shit. He's a hockey player, not a golfer, but the man has a hell of a drive. With Chubbs on his side, Shooter didn't stand a chance. I would have liked to see more knockout power out of Happy, though. 
3.5"x 2.25" PVC Rubber
Hook-Backed
"The price is wrong, bitch!"
---
We Also Recommend