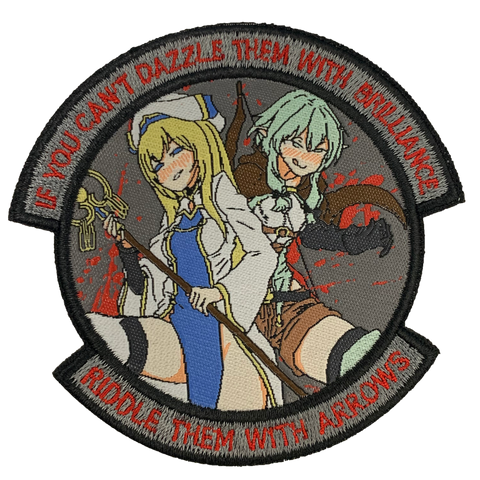 GOBLIN SLAYER GIRLS MORALE PATCH
After so many quests, both Priestess and High Elf Archer get their rocks off on murdering the little green men just as much as Goblin Slayer-san himself.
Flush 'em out with Holy Light and cut 'em down with a hail of pointy steel - never fails to disappoint!
size: 3.5in wide
Artist: sate
Priestess & High Elf Archer
If you can't dazzle them with brilliance, riddle them with arrows!
Best patch for Goblin Slayer fans
I found this patch after watching the first season of Goblin Slayer and knew I had to buy it, no regrets what so ever. Beautifully embroidered and looks amazing on my gear.
---
We Also Recommend