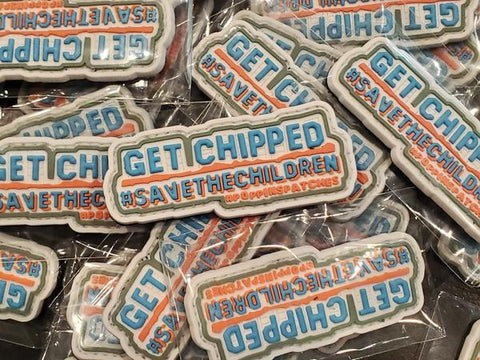 Get Chipped PVC Morale Patch
Both designs of our woodchipper series will have their profits donated all to charity. The two organizations are Save The Children and O.U.R or Operation Underground Railroad.
I've been told the donations will help with awareness campaigns, supply drives for rescued victims, after rescue care, and direct rescue missions and investigations.
Too long human/ child trafficking has gone unnoticed or ignored in the public eye. I'm glad to see a growing movement against pedophiles and kidnappers since the Epstein /Maxwell case spotlight and want to keep the message spreading. These children need our help and their exploitation is utterly unacceptable in our society.
"The only cure for pedophilia is a woodchipper"
---
We Also Recommend