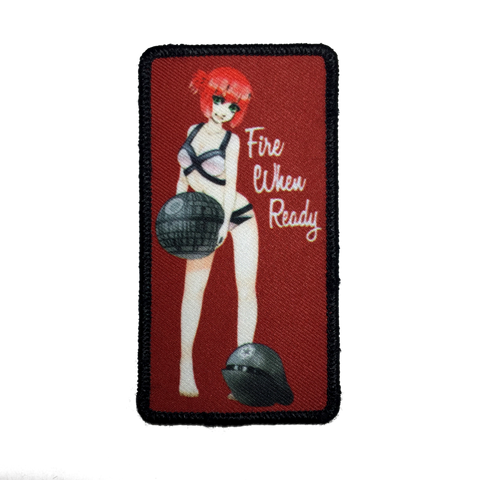 FIRE WHEN READY MORALE PATCH
That's no moon! "Fire When Ready" is the first in a summer series of three beach-themed pinup patches, each featuring a different faction from Everybody's Favorite Space Opera.
Sizing: 2x4in
Format: Photo Print
Please be sure to check out our artist for this series, Nayel-ie, at
FB: https://www.facebook.com/Nayeliefox?fref=ts
IG: https://instagram.com/nayelfox/
All characters and items appearing in this work are fictitious. Any resemblance to real items and persons, living or dead, is purely coincidental.
---
We Also Recommend