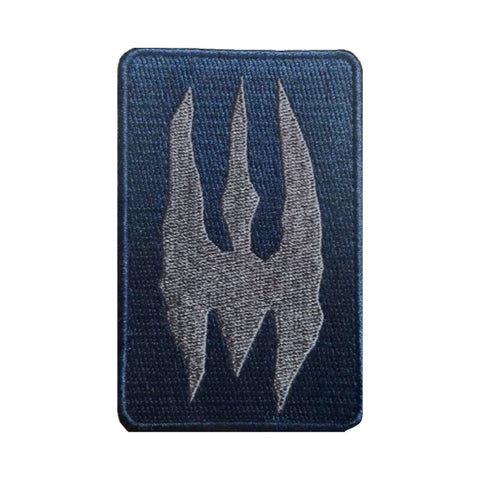 Death Watch - Mandalorian Morale Patch
We are the Death Watch, descendants of the true warrior faith all Mandalorians once knew. Now my people are living in exile because we will not abandon our heritage. Our people were warriors. Strong. Feared! Now they're ruled by the New Mandalorians who think that being a pacifist is a good thing. They've given away our honor and tradition for peace. Duchess Satine and her corrupt leadership are crushing our souls, destroying our identity. That is our struggle..
3.5" tall
hook and loop backed
Death Watch - Mandalorian Morale Patch
Awesome
Thank you very much is a great patch!
MORE AND MORE
I grew up with my hero being Death Watch. Now that I am an adult, I can finally get my own patches. I have bought 3 of these so far and I plan on buying more because some quotes of theirs helped me, especially when they were introduced, the quote used in the episode really helped me in life. They look AMAZING!!!
Deathwatch
Finally found the patch I was looking for. Unreal quality and came on double sided velcro. Definitely will be ordering more.
Death Watch Mandalorian Patch
I really like it thank you very much
---
We Also Recommend