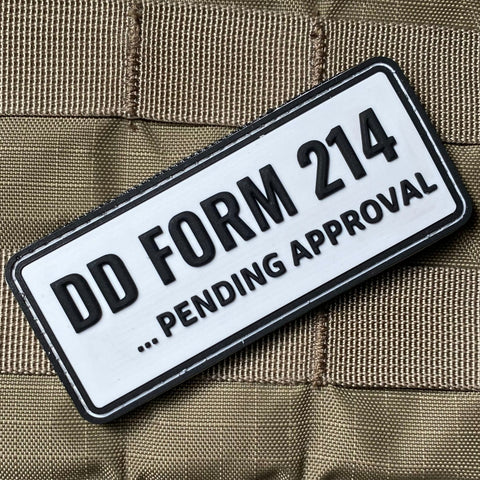 DD214 PENDING APPROVAL PVC MORALE PATCH
This patch serves as a reminder to all you active-duty folks to keep your eyes on the prize. The military has you by the balls, until they don't. Look alive. Play by their rules. The Promise Land awaits.
3.5" x 1.5" PVC Rubber Patch
Hook-Backed
Time to walk around naked.
---
We Also Recommend