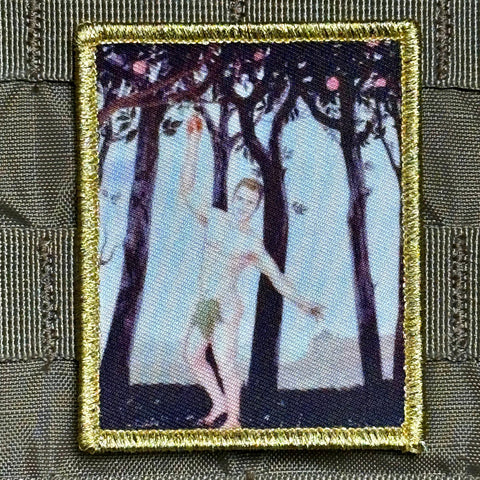 CELEBRATION MORALE PATCH
Todd Cleary designed this patch, he calls it "Celebration". It's sexual and violent...
The real painting is considered priceless by art auction houses all over the world. Collectors from the Nude Gay Art Show Committee have been blowing up our line trying to get their hands on the original. Best we could do was make an exact replica in patch form... you know, homo things.
3" x 2.5", dye sublimated 
Hook Backed
"Let's play tummy sticks."
---
We Also Recommend