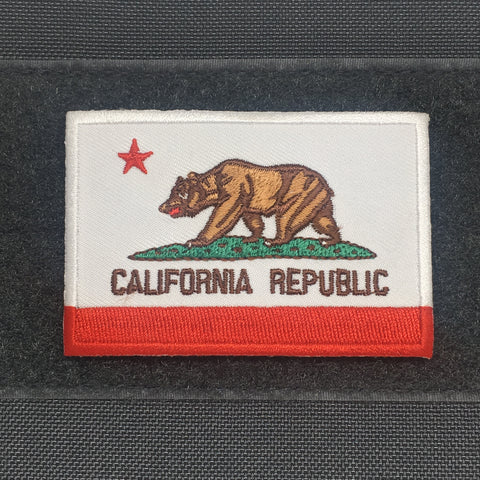 CALIFORNIA FLAG PATCH
We wanted a simple and clean California flag to rep. We always hear from people that they want to move out of California because of the laws or whatever. We'll we're not quitters and we are proud to be Californians and we won't give up the good fight for our rights. Wear this flag with pride and let people know that the 2A community is alive in strong here in California!
3″x2″ hook and loop backed morale patch
Great Quality
Just received mine in the mail. Very impressed at how durable these patches feel compared to something from say Amazon. I'll buy again for sure
Great job
Thank you for the quality patches!
---
We Also Recommend