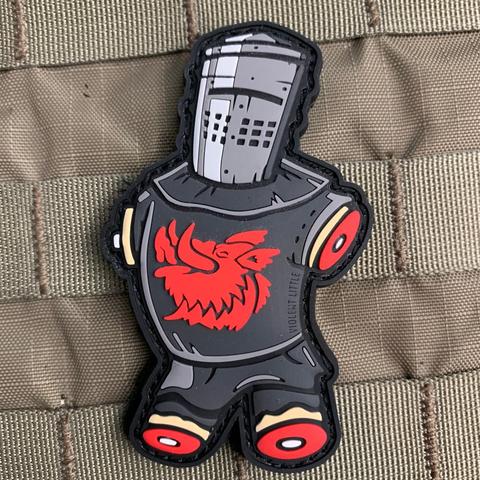 BLACK KNIGHT PVC MORALE PATCH
The British. Lovers of crumpets, marmalade, warm beer... and perpetual losers of rugby/cricket to their former colonies (despite a much-larger population). Plus, you know, the whole 1783 thing.

But, we still love you guys, and you make a hell of a comedy. Mr. Bean, Hot Fuzz... Bronson.  This was our favorite scene out of the great film, Monty Python and the Holy Grail, so we made a patch.  It has some of the best 3D features out of any of our patches, and we're really proud of it.
3.5" x 2.1" - 3D Design


3D PVC, Hook Backed


"Tis but a scratch"
Awesome patch
love the patch exactly what I paid for
---
We Also Recommend