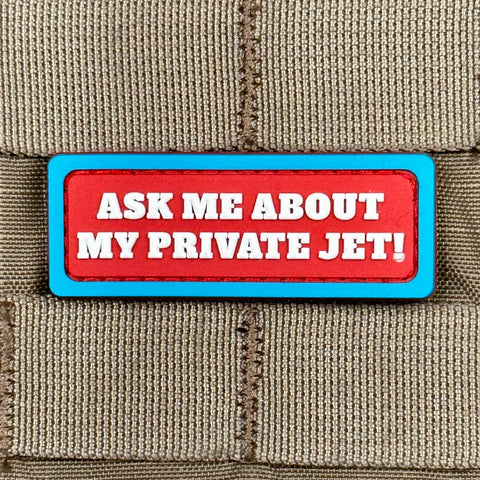 ASK ME ABOUT MY PRIVATE JET PVC MORALE PATCH
Are you tired of having a private jet but nobody is asking you about your private jet? Like what's the point of even having a private jet if you can't even talk about it... That's like having a jet ski and not being able to tell people about your sick jet ski donuts at the lake last weekend. 
2.25" x .85" PVC Patch
Hook-Backed
The illusion is making people believe they should be asking you about the private jet you don't actually have... "That old thing? I don't even know where it's at right now.".
---
We Also Recommend