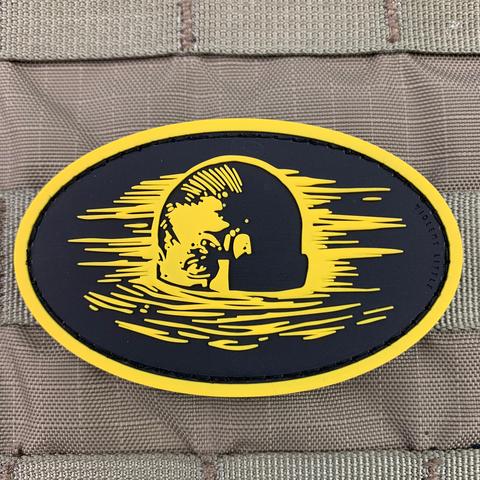 APOCALYPSE NOW "THE HORROR" PVC MORALE PATCH
Pour one out for the water buffalo.
For some reason, my dad let me watch this movie when I was 12. I probably recreated this rising from the swamp/fog part about 200 times in my backyard pool. I was never normal.
Anyway, pay tribute to this classic image in cinematic history with this patch.
PVC with 3D features
3" x 1.7", Hook Backed
"The horror. The horror"
Never get off the boat…
..that is to say unless you plan on going all the way. This patch goes all the way for me on heavy levels. Too perfect. ⚡️
---
We Also Recommend