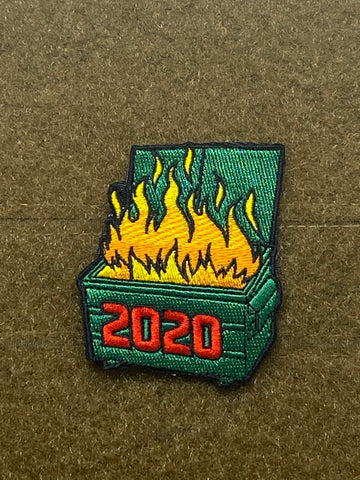 2020 Dumpster Morale Patch
The official logo of 2020.  Aliens are gonna be lit!
3" tall
hook and loop backed
best gift ever
Gave to a co-worker, much lol's. Need the year replaced with an infinity symbol the way this country is going.
2020 Dumpster Morale Patch
Dumpster Fire
Great quality, and who can argue that 2020 continues to be a dumpster fire?
Awesome Patch
High quality and very funny. I've gotten many laughs from others who have seen it!
2020 Sucks
Getting this patch has been the best thing that has happened to me in 2020.
---
We Also Recommend