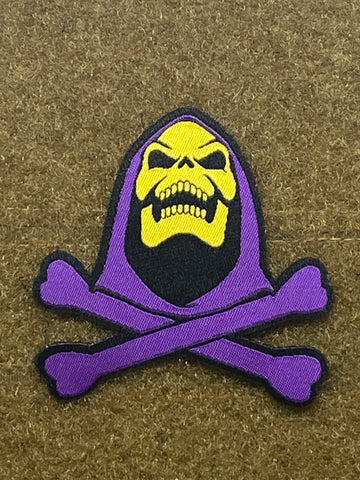 Skeletor Crossbones Morale Patch
"I am the Alpha and the Omega. Death and rebirth. And, as you I die, so will I be reborn."
Kids These Days
Attached to a hat. Went to a family-friendly rifle shoot. Kid next to me complimented me on the patch, but didn't recognize Skeletor. Nobody knows the classics anymore. Education system these days is bull crap.
great patch quick shipping!
Product is great. USPS was slow
The patch is great. The tracking app had it scheduled to deliver on time until it got to my local USPS office. It was marked "in transit" for 5 days longer than it should have. However, the patch is perfect once it arrived.
Skeletor/ Harry and the Hendersons /killer panda
All 3 of the patches I got were perfect! If/ when I need more this is the first place I'll go!
Skeleton moral patch.
Super fast delivery. Always pleased with the product. A+++++
---
We Also Recommend