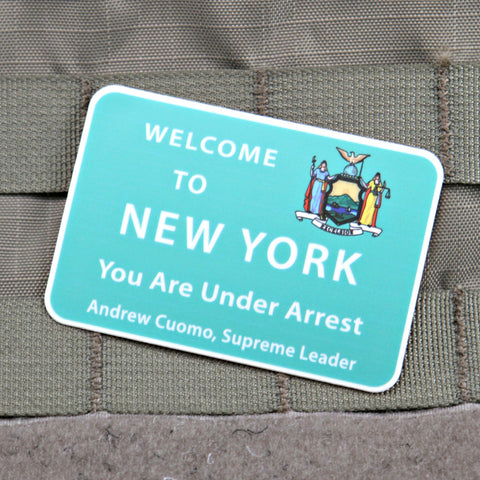 YOU ARE UNDER ARREST NY STICKER
How could we not exercise our right to parody the ridiculousness that is New York? Full disclosure: This isn't a Violent Little idea. The concept's been done before, but we were the first to make it into a patch. We just had to. 
3" x 2" matte sticker
Weather-resistant 

Got a permit for that?
---
We Also Recommend