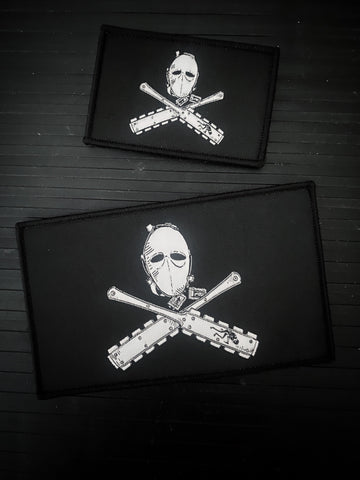 Ed's Manifesto "Dos Espadas" Morale Patch
Our latest collaboration with Ed's Manifesto and Sneakreaper Industries is Ed's version of the "Jolly Roger". No se dará cuartel.
This new patch comes in two sizes perfect for your pack, plate carrier or patch apparel. 
Available in 2"x3" and 3"x5"
highly detailed woven patch with merrow border
Great 1st Buy!
I'm very happy with my purchase, great design with quality materials, great addition to my everyday backpack. Thank you Tactical Outfitters and Ed's Manifesto! Looking forward to the restocking and future releases of Ed's Manifesto morale patches.
Always badass
Always badass. I said what I said…
---
We Also Recommend